This area of the website provides easy access to news and information suitable for media news items and features. We hope the information you are looking for is here, and you are free to copy and use any information or pictures in this section of the website unless stated otherwise, except that there are restrictions on the use of photographs in the photo library - please see the copyright statements in that section.
If you need any further information, or would like a suitable quote, please contact the CA Office. An alternative contact is the Chairman of the Marketing Committee.
Please feel free to explore the other sections of this site and discover the world of croquet. For an overview of croquet, read Introduction to Croquet.
The principal events are contested by the top players - see the Current UK and World Player Rankings.
Resources: Library of croquet photographs, Technical Jargon.
News: Association Croquet Championship News, Golf Croquet Championship News, Growth and Recruitment Strategy, News Menu, The Croquet Gazette.
Latest Competition News and Results

More news...
Details
The Gazette to feature on this week's Have I Got News For You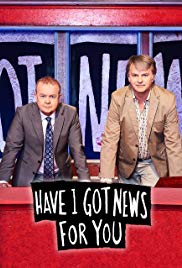 Have I Got News For You

by Dr Eugene Chang at Cheltenham
30th October (Other News)

'The Croquet Gazette' will feature in this week's episode of 'Have I Got News For You', broadcast on BBC1 at 9pm on Friday 1st November 2019. The programme will then be available on the BBC iPlayer on demand service for 30 days.

Unfortunately, due to the nature of the recording, the publication might not make it into the final edit of the programme. This is due to the original record lasting approximately two hours but the final cut lasting just under thirty minutes. That said, it is likely the publication will be featured in the main show, and at the very least in the extended show, 'Have I Got A Bit More News For You', which is broadcast late on Monday evening.
---
---