Welcome to this website for the 2010 MacRobertson Shield. The event has finished, but the website has been archived for those interested in the results and commentaries on individual matches.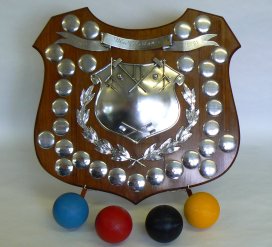 The MacRobertson Shield is the top tier of the World Team Championship for Association Croquet, competed for every 3-4 years by teams of six players representing Australia, New Zealand, Great Britain and the United States of America. Great Britain is the current holder.
The Croquet Association, in collaboration with five of its member clubs, is hosting the 2010 series.
Each country plays the other once, over 12 singles and 9 doubles matches, as follows:
Fri 6 – Tue 10 August
GB v USA at Bowdon
Aus v NZ at Heaton Park
Thu 12 – Mon 16 August
GB v NZ at Nottingham
Aus v USA at Roehampton
Wed 18 – Sun 22 August
GB v Aus at Surbiton
NZ v USA at Surbiton
Spectators are welcome and will be admitted free of charge to all venues. For those not able to get there, results and commentary will be available on this site. Please select from the menu on the left for further information.