U21 Championship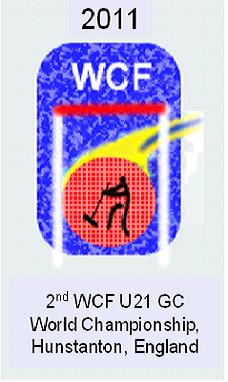 The 2011 WCF Under 21 Golf Croquet World Championship is being played at the Hunstanton Croquet Club from 12th-15th July, 2011.  Spectators are welcome.  The two highest placed available players not already qualified will win a a place in the Bestinvest Golf Croquet World Championship the following week. 
The 24 players are divided into 4 blocks of 6 and will play each other in single 19pt games during the block phase on Tuesday and Wednesday.  The top four players will progress to a best of three 13 pt Knock Out (best of five final) to be played on Thursday and Friday, with the final Friday afternoon.
For further information, please see the information about the event on the WCF Website.
Please see these pages for live scores, the results of the blocks, the subsequent knockout, positional play-offs and plate.