Coaching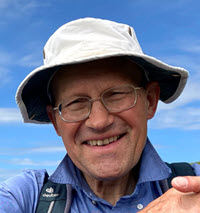 John Harris
Coaching is important for developing, sustaining and increasing participation in croquet. Croquet England is committed to a coaching programme that trains and develops excellent coaches who can provide a wide range of coaching to players of all levels throughout the country.
This page tells you how our coaching system works, how you can find a coaching course, how you can become a coach and how you can upgrade your coaching qualification. It also covers Croquet England's special awards and schemes that encourage players and coaches of all ages.
If you are looking for coaching materials, coaching ideas, practice routines, skills tests, jargon busters, or hints and tips on tactics, follow this link to our coaching resources.
Good luck and enjoy your coaching!
John Harris, Chair of the Coaching Committee
Interested in Becoming a Coach?
Here are Five Great Reasons to Do It
You stay involved with the game you love, the friendships and the fun
It's a great way to give something back to the community and the sport
You can inspire new players to the game - perhaps, the next generation of players
You will develop personally - and so will your game
Keeps you fit, keeps you thinking, keeps you learning!
Next Steps - Follow These Links for More Information
Find Coaching
Become a Coach
Coaching Schemes, Awards and Resources