A Tribute to John Beech (Died 10 September 2006)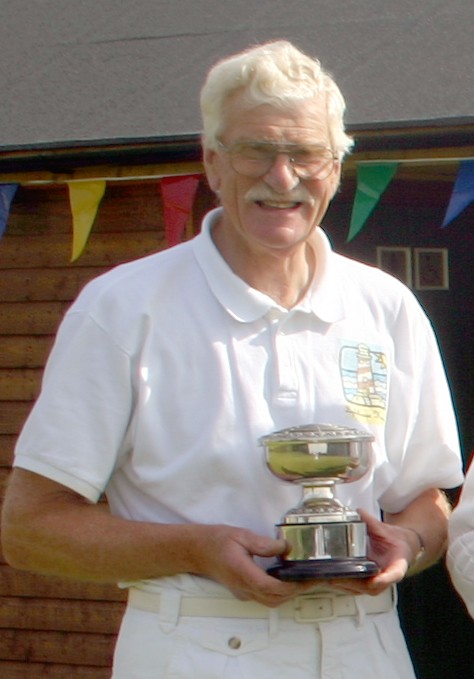 John Beech
by Kathryn and Roger Schofield
21st September 2006 (
Other News
)
John Beech, the man, where do you start to do justice to a man who was so much to so many people?
First and foremost John was a Christian and a family man. His faith shone through in all parts of his life, and he loved to go anywhere and everywhere to preach the gospel of Christ as a Methodist local preacher for over 40 years. He leaves a devoted wife, Kathleen, four grown up sons, Simon, Paul, David and James, daughters-in-law and two grandchildren, Charlotte and Jonathan.
After these came the other great loves of his life Stoke City Football Club and croquet. You would be amazed how often Stoke City and some aspect of croquet appeared as illustrations in his sermons! He was also a member of the Gideons.
John was an outgoing, friendly kind of chap, who could talk to anyone and usually did. He worked in education during his working life and finished his career with Bury Education Authority. He went to agricultural college which enabled him to write his book "Lawn Management".
John went on a course through work where there was a croquet lawn and came back home full of enthusiasm for this wonderful sport. At a similar time his friend and neighbour, Norman Hicks, was also introduced to croquet at a different venue. They got their heads together and played on John's back lawn. As John often said they thought they knew how to play but later they discovered they were not necessarily obeying all the rules!
John was a Methodist and Norman was a Baptist they each went to their different churches on a recruitment drive, and a few of us who liked playing bat and ball went to a meeting at John's house and formed Croquet in Pendle and John started his own little business, Woodland Mallets. We played on the back lawn for a bit, but as you know nothing was impossible to John.
It wasn't long before we were playing on the front lawns at Nelson and Colne College, then we added two more lawns round the back, then we had to move to a different part of the playing fields and created three new lawns.
Eventually we relocated to Earby after several abortive attempts at other sites in the Pendle area. Throughout all this development John worked tirelessly at any and every job at the croquet club. If no one else would do it, John would take it on, as well as the hundreds of jobs he was already doing.
John was well known throughout the croquet world and has been a past chairman of the North West Federation of Croquet Clubs and also for quite a number of years Development Officer and a member of the C.A. Council. Many clubs including Bury, Llanfairfechan and Culcheth are grateful for the many hours he put in helping them get established. He did a great deal to help the development of croquet in the north.
When our club wanted to honour him in some way at the newly developed club in Earby all he wanted was a CA Diploma. He achieved this when at our opening ceremony in July 2005 the Chairman of the CA, Ian Vincent, presented him with this award. Sadly he was not able to play much croquet at the new grounds, having suffered a stroke just a few months after we started playing there. But what a legacy he has left to the croquet world and especially to us at Pendle & Craven Croquet Club. We give grateful thanks for having known John and urge you all to play more and more croquet and to enjoy your croquet because that is what John would have wanted most. He will be sadly missed.
---