Newest "CA member": Baby Patel!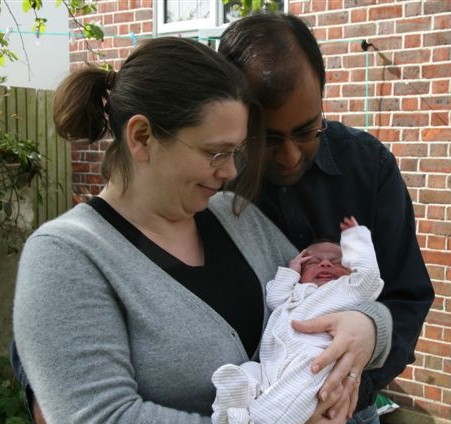 by George Noble
24th April 2008 (
Other News
)
Proud new grandfather George Noble wrote: "I note that you put information about marriages and deaths on the CA website so if you want a picture of a new member, here are the Patel family: Anna, Samir and Edward Alexander.
E A P is, of course, a very famous croquet set of initials. "
Edward was born at 0815 on 26 March, weighing in at 1.95kg (4lb 4oz), by 2nd April, Anna and Edward were both home and doing well.
---