Derek Old won the Middlesbrough One-Ball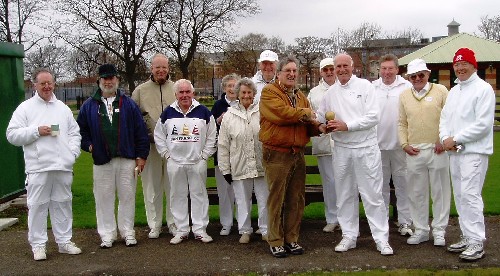 by Charles Waterfield
20th April 2008 (
Other News
)
Twelve very hardy souls from Tyneside, Belsay Hall and Middlesbrough competed for the third Golden Ball Trophy on Sunday at Albert Park.
The biting east wind didn't seem to affect the accurate shooting and hoop-running displayed, not unexpectedly, by those players with proven GC credentials.
Games were triple-banked on two lawns.
The event was run as a handicap Egyptian without time-limits (nobody played fewer than 7 games and one managed 10).
The winner was Derek Old, only just edging out David Turner (both Tyneside).
---