Newcomer Matt Dobson won the Handicap Singles at Sussex CC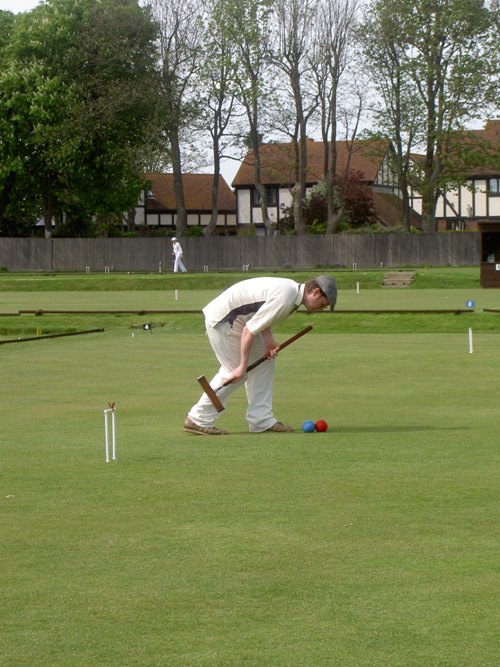 Matt Dobson in play (Photo: Gavin Carter)
by Gavin Carter at Sussex County Croquet Club
5 May 2008 (
AC - Handicap
)
Newcomer Matt Dobson, playing in his first tournament, won the Handicap Spring Bank Holiday Tournament at the Sussex CCC.
The Handicap competition was contested by 12 players and was played as two American blocks of six. In the first block Matt Dobson won all of his matches. Don Mears, standing in at the last minute, also won all of his matches in the other block.
In the final play-off Matt Beat Don +25 and had his handicap was quickly reduced from 20 to 12.
Karolina Michalak achieved her bronze award.
Thanks as always to Chris Constable and all her helpers on such a well run tournament. A great warm up for the counties!
---