Charles Jones (NZ) Elected WCF President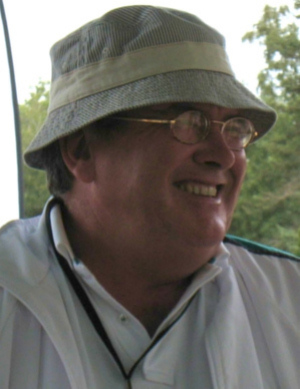 Charles Jones (Photo: Josie Jackson)
by Brian Storey
24th October 2009 (
International
)
It is with much pleasure that WCF announces that Charles Jones, QSM, JP, DipHRM, has been elected unopposed as its new President from January 1st 2010 for a four year term.
At the conclusion of the nominating period for the position, only the nomination for Charles was received, which came from the New Zealand Croquet Council (NZCC).
Charles is no stranger to high office having previously served at the President of the NZCC and other high profile position in that organisation.
Charles started playing croquet when he left college in 1970. Over the past 39 years he has held the following positions in NZ Croquet:
Vice President: 1979 - 83
President: 1999 - 03
Chairman NZ International and Selection 1999 - 09
Manager NZ MacRobertson Shield Team 2000, 2003, 2006.
Manager NZ Trans Tasman Team 1995, 2001, 2003, 2006, 2009.
Manager New Zealand Championships 2007
On the International Scene he has been involved in the following:
Member of WCF Management Committee 2003 - 2009
Managed HQ Venue WCF 2002 World Association Championship, Wellington, New Zealand.
Referee WCF 2005 World Association Championship, Cheltenham, England.
Venue referee WCF 2006 World Golf Croquet Championship, Hawkes Bay, New Zealand
MC Opening and Closing Presentations WCF 2006 World Golf Croquet Championship, Hawkes Bay, New Zealand
Tournament Referee 2006 Austrian Wine Cup
Tournament Director WCF 2008 World Association Championship, Christchurch, New Zealand
Joint Tournament Referee WCF 2008 World Golf Croquet Champs Cape Town, South Africa
Referee WCF 2009 World Association Championship, West Palm Beach, USA
Charles is a qualified Association Croquet Referee and an examining referee for Golf Croquet. He has visited and played Croquet in the United Kingdom, Egypt, Germany, Austria, Australia and the United States of America.
Charles will take over from the retiring President, David Openshaw, who retires having served the maximum two terms allowed by WCF Statute.
Brian Storey
Secretary-General
World Croquet Federation
www.wcfcroquet.org/
---