Charity One-Ball for the Breast Cancer Campaign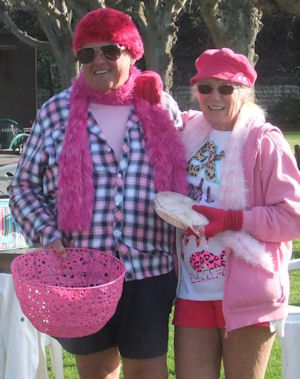 David and Daphne Gaitley (Photo: Robin Wootton)
by Samir Patel
2 April 2012 (
Other News
)
Over 25 heats of the Charity One-Ball Championship are being held, estimated to raise over £2000 for the Breast Cancer Campaign.
Yesterday was Super Sunday, with five heats held from Huddersfield to Southwick. The photo shows Daphne and David Gaitley who took the "Wear It Pink" theme to heart.
The final is at Winchester on 12th May.
Click here for the Breast Cancer Campaign website
---