Ian Parkinson RIP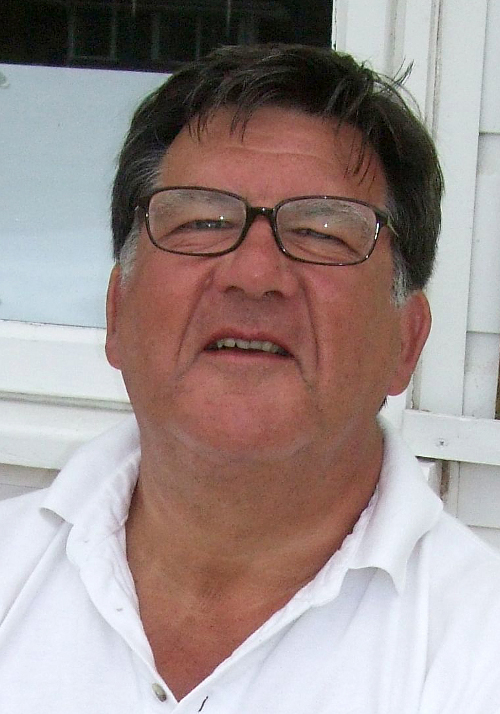 Ian Parkinson (Photo: Mark Homan)
by Quiller Barrett
4th August 2016 (
Other News
)
Quiller Barrett, President of the Croquet Association writes:
"I am very sorry to report that Ian Parkinson died yesterday. Ian was passionate about his croquet, both on and off the lawn, and he will be greatly missed. He won a game, playing at his home club in Watford yesterday morning (3 Aug 2016), and in the afternoon died from a cardiac arrest while watching a cricket match, his other favourite sport."
Dave Kibble responded on the Nottingham List:
"Parky was great company and possessed a sharp intellect that did not tolerate fools gladly. I recall him telling me he went to school with Keith Wylie and they played in the chess team together - Parky played #1 board, Keith #2. He's been off the croquet circuit for a while but was a leading members of the Watford tour - a group from the club who went on tour each summer, playing matches at a half dozen or so croquet clubs, who generally matched their handicaps, and of course
staying in fine hostelries where good beer, wine and food were served - three more of Ian's loves. I've often thought that a great idea that more clubs could do.
"I popped into Bristol to see him whilst he was playing there last week and found him full of joy, as usual. He told me he'd had heart problems (perhaps not surprising considering the load he placed on it) and had been treated with a 'big electric shock' that resynchronised his heart and he felt so much better afterwards. He certainly seemed more well than I'd seen him in a while and very happy.
"Larger than life, no one could meet Ian and not remember him, and most will have fond memories and affection. Rest in peace, lovely man, I'll miss you."
Sam Murray added:
"I can do little more than echo Dave's sentiments. I was always happy to find Parky at a tournament in which I was playing. He often seemed to appreciate the apres croquet as much as the croquet itself, but he is far from alone in that.
"I'm going to miss greatly his humour, gregarious nature, clubbabilty, and wit.
"RIP Parky, rest well."
---