5th London Masters Golf Croquet Championship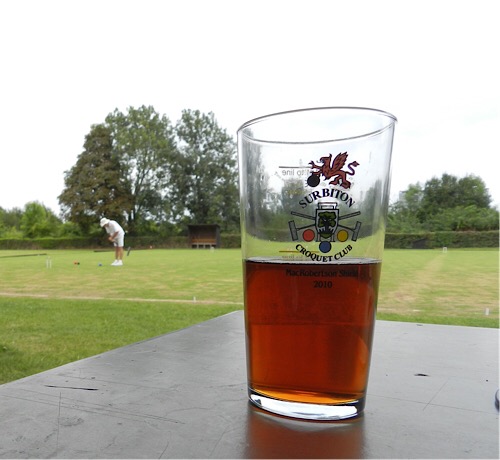 by Don Beck at Surbiton
12 Aug 2018 (
GC - Championships
)
The weekend had been subject to unseasonal heavy rain. On the day before the tournament, the lawns had been briefly flooded by a thunderstorm. More were forecast. This led to the manager, after discussing with the players, to bank a round by playing four best of three on the Saturday. The conditions were fairly easy with many games finishing in 40 mins.
Ironically, the best game of the weekend was the match between Mark Daley and Nick Cheyne, which finished in light rain at 8pm on Saturday.
Sunday morning was bright!
After the fifth round, the two top seeds had won their groups and were to meet in the final. This was won by Tim King who defeated Mark Daley 7-5, 2-7, 7-3. The standard of play of both players going into the final was high. They were clearly the best players of the weekend.
In the final, nerves showed a little, there was the odd mistake, and hence the games took a full 45 mins each. Overall, it was a skilful game made more interesting by the advantage changing hands throughout as a result of excellent clearances and bold hoop shots. Tim mid game made a clearance by jumping the hoop and went on a roll winning 7 of the next 8 hoops. A big advantage in a best of 3 x 13pt.
This was the first tournament where Mark had been top seed, an experience he will repeat many times if his improvement continues.
Tim has rediscovered his old form and added a little restraint, a winning formula.
---