Newport GC B-Level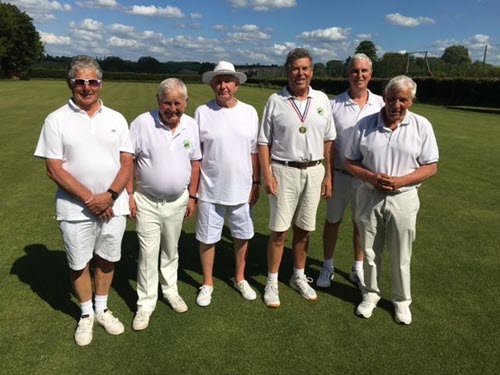 Newport GC B-Level
by John Richardson at Newport
6th June (
GC
)
Saturday June 5th proved to be gloriously sunny after a Friday of persistent and heavy rain. England's green and pleasant land at its absolute best!
It was a shame that there were only 6 competitors for the first GC B-Level event held at the club. I am extremely grateful to those who travelled from the North East and North West for braving the traffic on a Friday to head South but I hope that word will now spread for events in the future.
It was hot and humid, and the usually quick lawns were a bit slower than they normally play. We played a single block 'all play all' format with single 13-pt games, with the possibility of play-offs for the top places. In the event Colin Taylor from Newport was the clear winner emerging with 5 victories, only being taken to the 'golden hoop' by Tony McCann (Croquet Durham).
Simon Draper (N/A) and John Richardson (Newport) started well with two victories each, but John fell away after that whilst Simon regained his form after a loss to Colin, ultimately finishing 2nd with 4 wins. Tony McCann found his form after being defeated in his first two matches to finish with 3 wins. Peter Uglow (Crake Valley) managed a win again Fran Lambert of Newport allowing Fran to collect the wooden spoon.
Colin was presented with his winner's Gold Medal and his updated handicap card showing a drop to a 4, and some way up the index towards a 3!
Some good competitive croquet, great company, glorious weather and a worthy winner. Looking forward to 2022.
John Richardson
GC Tournament Director
---