Joel Taylor won the Blewbury Advanced Weekend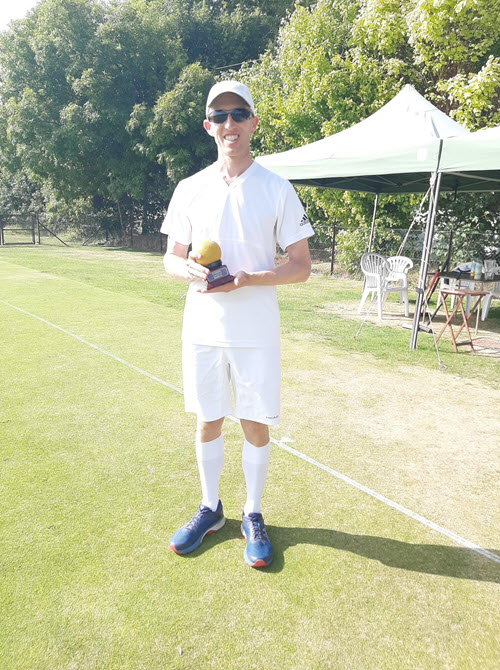 Joel Taylor
by Ian Lines at Blewbury
18th July (
AC
)
Joel Taylor won the Blewbury Advanced Weekend (16-17 July 2022), winning 6/8 in the Flexible Swiss.
The field was remarkably strong this year, all scratch or better, including 2 of the current England Mac team, and two former Mac players. Joel lost his first two games to Debbie and Ian Lines, but then went on to win his next six games, including against Samir Patel.
The lawns at Blewbury were playing very well in the sunshine, running at about 11.5 Plummers, and set with new Ultra hoops.
The presentation was made by Paul Wolff, and thanks were given to Joe King for setting up the lawns each day and to Minty Clinch for providing really excellent lunches.
Full results are on CroquetScores at https://croquetscores.com/2022/ac/blewbury-advanced-weekend/blewbury-advanced-weekend
---