2021 Most Improved Player Awards announced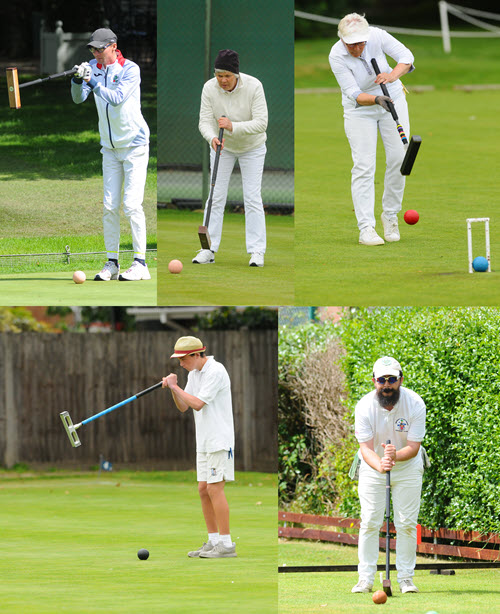 Clockwise from top left: Aston Wade, Heather Bennett, Glynis Davies, Neal Bacon & Jack Good
by Christopher Roberts
17th November 2021 (
Other News
)
The CA Handicap Committee is pleased to announce and congratulate the recipients of 2021 Most Improved Player Awards.
.
GC Female (The Colman Trophy)..........Glynis Davies
GC Male (The Spiers Trophy)...............Jack Good & Aston Wade (jointly)
AC Female (The Steel Memorial Bowl)...Heather Bennett
AC Male (The Apps Memorial Bowl).......Neal Bacon
.
The CA Handicap Committee decided on the unusual step of awarding the 2021 Spiers Trophy jointly this season, in recognition of the very impressive improvements shown by the two recipients whom, on this occasion, the committee could not separate.
It is most pleasing to note that both players are under 20 years of age and without doubt have promising futures ahead of them.
The Handicap Committee is keen that in coming to this joint-award decision, that it is recognised as highly unusual and indeed unique for a GC Most Improved Player Award.
The AC Awards have been made jointly twice before in 1966 and 1978.
Here is a link to the previous award recipients lists - croquet.org.uk/?p=tournament/honours/MostImproved
.
The presentations of the trophies will be made at a time and suitable occasion of the recipient's choosing.
.
Frances Colman,
Chairman CA Handicap Committee
---