Croquet Federations
Federations are groups of clubs within a specific area of the country that organise the playing of Croquet within that area and are on the front-line in developing existing clubs and establishing new ones. They also organise coaching in their area.
Typically Federations organise Club Leagues, Tournaments (mostly club team ones) and Coaching. Several Federations have their own dedicated Academies to organise such coaching, others run courses on a more ad-hoc basis.
Federations are affiliated to Croquet England.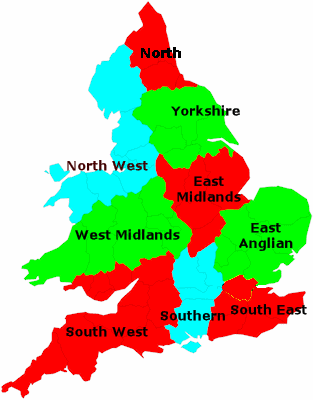 The clubs are divided into geographical areas that roughly coincide with the Federation boundaries - Click on the map to see clubs in that region or see the alphabetic list of clubs. The Academies deliver courses.
Croquet North
Northumberland, Tyne and Wear, Durham and Cleveland