Croquet Tournaments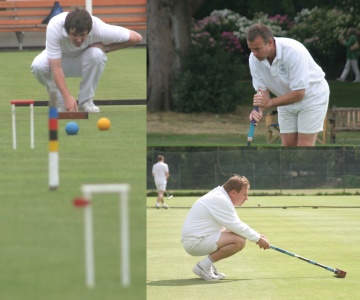 The large number of tournaments around the country caters for all player who wish to play the game in a competitive forum, whatever their standard of play. If you are looking for rankings see the relevant Association Croquet rankings or Golf Croquet rankings.
Individual Competitions
Most individual competitions are open to non-members, though usually only on the first occasion. You should submit a Tournament Entry Form to the relevant tournament secretary. Any enquiries should be directed to the CA office.
Championships
National Inter-Club Championships
The CA runs six national inter-club championships, which are open to CA Member clubs and cover all standards of play:
Tournament Management
Tournament News and Results
Please refer to the notes on reporting results and news.