National Croquet Day (NCD)
Sunday 13 May 2018
There is so much to Celebrate about Croquet.
Croquet will get you thinking.
What is croquet all about - and why should you give it a try?
Jose Riva lines up a crucial shot in the 2015 Inter-Counties Championship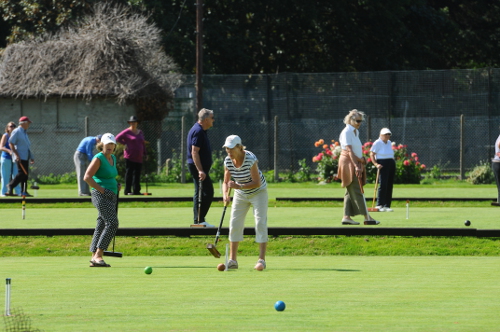 Members' Day at Surbiton Croquet Club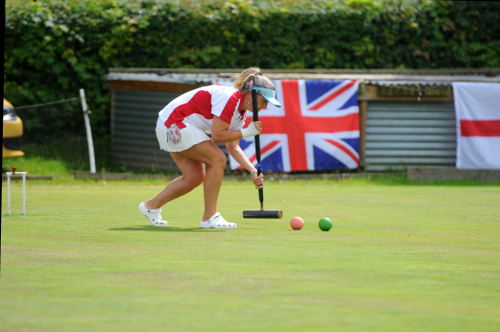 Sara Anderson Playing in the Women's World Championship 2015
Croquet is a sport that promotes health and well-being.
There is a friendly and vibrant croquet scene with several world champions and world top-10 players.
Croquet is a game of strategy and skill, where men and women play on equal terms. Croquet's handicap system allows players of all abilities to compete against each other.
Did you know there are two types of croquet played at World Championship level? Association Croquet (AC) and Golf Croquet (GC) are the main codes, each with their own demands, tactics and skills -
AC includes a variety of shots and break-building tactics to encourage scoring multiple hoops in a turn, whilst GC interactively contests each hoop, often with spectacular hoop shots and distant ball clearances.
Croquet is enjoyable and rewarding at all skill levels from beginner to advanced, and can be played to a high standard even by those not as agile as they were!
Croquet Clubs host local and national tournaments from April through to October, with international competitions held regularly. It has been known for complete beginners to represent their country within three years of picking up the game.
With over 200 clubs nationwide to choose from, look up your nearest club to find out more about the outdoor sport that keeps you physically and mentally fit, providing a social yet competitive environment.
How to Get Involved
Clubs offer beginners' courses at very low cost, and equipment is provided.
All you need is an interest in trying something new, and flat shoes (e.g. trainers).
Many of our clubs will be running Open Day events on National Croquet Day (Sunday 13th May) or in the weeks that follow - and they will make you feel most welcome if you want to give croquet a try.
Clubs are divided into geographical areas - Click on an area of the map to see clubs in that region, or contact the CA Office for more information.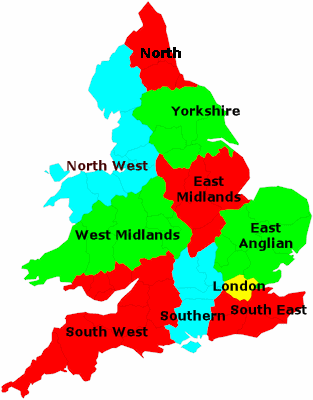 ---
Information for Clubs
See National Croquet Day (NCD) - A National Drive to Help Your Club