Jonathan Kirby won the Colchester Advanced Tournament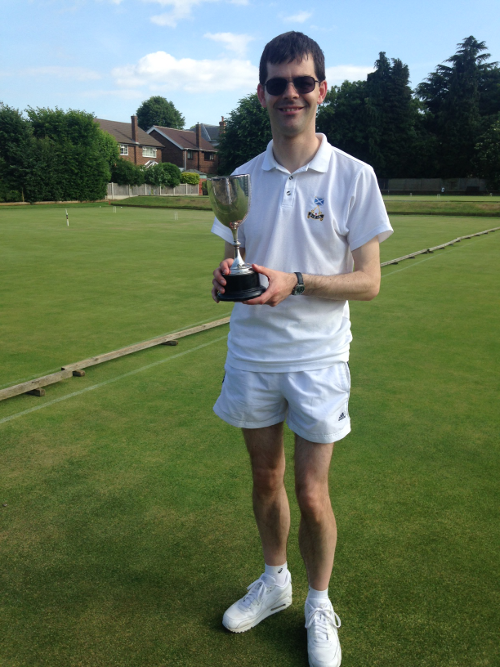 Jonathan Kirby with Colchester Advanced Trophy (Photo: Robert Fulford)
by Robert Fulford at Colchester
19th June 2017 (
AC
)
Jonathan Kirby won this year's reduced to one day Colchester Advanced tournament.
Jonathan finished on 4/4. This included going round 3rd turn in his first game having hit partner down the east boundary replying to a Duffer tice, finishing 6th turn in his next two games and then 8th turn in the last. This was a really high level of performance given how little time Jonathan had to play.
In the sweltering heat everyone else was happy to take an early bath after 3 games.
Full results on croquet scores.
---