Beatrice McGlen appointed Chairman Designate of the Executive Board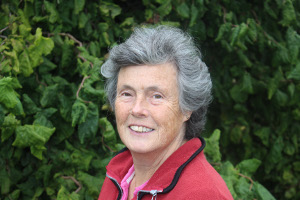 Beatrice McGlen to chair the Executive Board
by Ian Vincent
21st July 2020 (
CA Official News
)
The Chairman of Council, Jonathan Isaacs, was sad to hear from Roger Staples that he had decided to retire from the post of Chairman of the Executive Board with effect from the AGM in October. Members both of Council and the Executive Board have thanked Roger for steering the newly formed Board through what has proved to be an unexpectedly challenging first year and particularly commended him for his handling of the Coronavirus emergency.
Council's Nominations committee met to consider who should replace him and had little hesitation in deciding to ask Beatrice McGlen, the current Vice-Chairman of the Executive Board. Having agreed, the committee was very happy to recommend to Council that she should be appointed as Chairman Designate of the Executive Board. Council has done so unanimously.
Her first task will be to join the Nominations committee to decide which of the other nine applicants for places on the Executive Board should be recommended to Council for appointment to it.
Beatrice is a former British Women's Champion and is currently Chairman of the AC Tournaments Committee. She is also Chairman of the Nottingham Club, where she has played since taking up the game at the Coal Research Establishment at Bretby.. Her career was as a geophysicist exploring for coal, oil and gas throughout the world, before retiring last year. She has two children and a long-suffering husband. She keeps both bees and hens, so is well used to managing systems of production to extract the most from them: there must be an analogy with CA committees there!
---