Feeling a bit flat after lockdown? Time to sharpen up your tactics
---
The following item is draft and is not listed for public viewing.
You must either re-edit it, Save as Public or Delete Item (using the links below). Note that aged drafts are deleted automatically each day.
---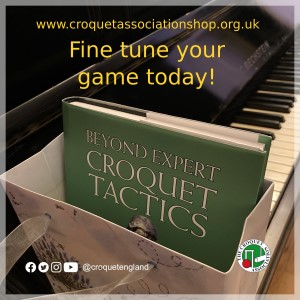 by Alison Maugham
18th February (
AC
)
Visit the Croquet Association Shop to purchase your very own Beyond Expert Croquet Tactics.
---