The 2021 International Challenge incorporating the AC Home Internationals
---
The following item is draft and is not listed for public viewing.
You must either re-edit it, Save as Public or Delete Item (using the links below). Note that aged drafts are deleted automatically each day.
---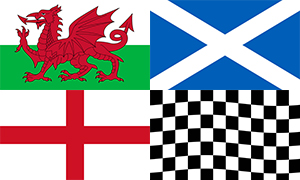 by Sam Murray at East Dorset LTCC
12-13 June 2021 (
International
)
With Ireland unable to send a team for the AC Home Internationals this year due to covid restrictions, the remaining home nations, together with a team of under-25s led by Ireland's Jane Morrison called 'The Bombardiers', will compete for the '2021 International Challenge'. The results between Scotland, England, and Wales will decide the winner of the Home Internationals.
The competition is taking place at East Dorset Lawn Tennis and Croquet Club on the 12th and 13th of June. The four team line-ups are as follows:
England
David Maugham (captain)
Dominic Nunns
Nick Parish
Samir Patel
Mark Suter
Wales
Ian Burridge (captain)
Tudor Jenkins
Angharrad Walters
Rich Waterman
Chris Williams
Scotland
Alastair Burn-Murdoch
Chris Coull
Sam Murray
Duncan Reeve (captain)
David Warhurst
The Bombardiers
James Galpin
Daniel Gott
Callum Johnson
Jane Morrison (captain)
Aston Wade
---