Budleigh AC September WE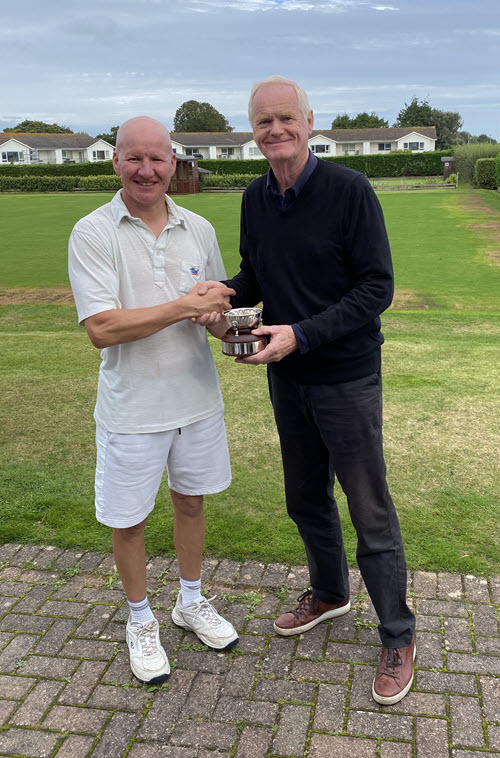 Tim O'Donnell receiving the Hutchinson Cup from John O'Gorman
by Chris Williams at Budleigh Salterton
10th November (
AC
)
Tim O'Donnell (Hamptworth) won the Hutchinson Cup for the A Class at the Budleigh Salterton September weekend winning four out of his five games. David Marsh (Wrest Park) was runner-up on 3 wins.
In the B Class for the Meredith Bowl there was a three way tie on four wins between Nigel Amos (Budleigh), Andrew Thomas (Sidmouth) and Dom Aarvold (Bristol). The manager (Chris Williams) decided on a 2 ball longest-break play-off where the players start from corner four with a dolly-rush to hoop 4. Andrew made the most hoops and so was declared winner.
In the C Class for the Stransham Bowl Ed Dolphin (Sidmouth) and Chris Weedon (East Dorset) tied on four wins, but Ed was declared the winner since he had beaten Chris.
---