Club Marketing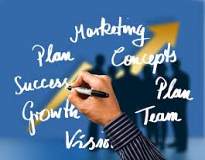 Knowing what your 'offer' is and effectively communicating it, is the key to successfully marketing and promoting your club.
Promoting your club is about telling people what you can offer them. It's really important to spend time planning your marketing, thinking about who you are targeting, choosing ways you can reach them and how you will measure the effectiveness of your communication.
A Marketing Strategy is a plan of how your club is going to promote itself. It will help you to think about what makes your club different, so you can get the right message out to the right people.
Market Research can help you understand the type of people that are involved in your sport and what's influencing them to take part.
There are many Marketing Options available to your club. It is worth spending time exploring the benefits and limitations of these, to decide on the best ways to reach your target groups.
Do you recognise any of the following challenges that are commonly facing croquet clubs?
We struggle to attract new members, particularly from younger demographic groups.
We would love to have an online presence (website and/or Facebook) for the benefit of our members and also to help with marketing - but nobody at our club knows how to do this.
We do not produce a plan for our marketing so never know if activities have been effective.
We have never asked our members what they actually want from the club.
We rarely make good used of the media locally to promote our club.
If any or all of them do strike a chord with you then please either visit the Club Marketing section of Sport England's Club Matters tool to see some ideas on how to address them (Sport England Club Matters) or, preferably, contact your Federation Development Officer (Clubs and Federations) who would be delighted to support you by, for example, facilitating a focused workshop at your club to help you generate a set well defined and impactful actions.
Hosted club website offering
The CA's new club website offering should be of interest to the many clubs with no website currently and also to some whose website is proving hard to support or is due for a refresh. The template offers options for many features that a club would expect including Welcome, The Game, Learn to Play, Finding Us, Contacts, News, Calendar, Members Area etc. The websites are centrally hosted and administered at no charge to clubs and guidance is offered on how to tailor it with individual club content, providing an excellent focal point for wider marketing activities. A pilot featuring a dozen clubs was successfully concluded during the summer of 2018 and there are now over 35 clubs using the offering, with a couple of good examples being viewable at https://croquet-websites.org.uk/ashby/ and https://colchestercroquet.org.uk/. Any club wanting to find out more about the offering or even go ahead and request that an initial site be set up for them should submit a ticket to our online help desk at https://hesk.croquet-websites.org.uk/.
Get a Social Media presence
The CA's new Facebook Guide is aimed at 'social media novices' and features clear set up instructions supported by screen shots along with ideas on how to best reach new target audiences such as 30 to 50 year olds, a much sought after demographic at many clubs. The guide is pasted below so why not download it and have a go, perhaps contacting the author James Hawkins (james@liverpoolcroquet.co.uk) if you need further assistance: Facebook Guide